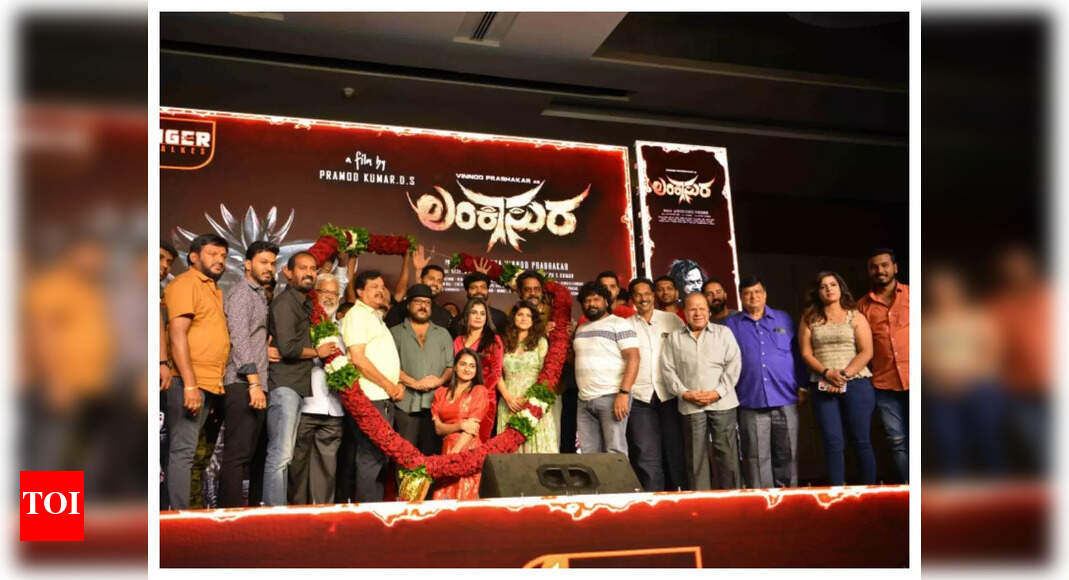 Actor Vinod Prabhakar, the son of late actor Tiger Prabhakar, has donned a new hat as a producer. The late actor Tiger Prabhakar was very famous as a versatile actor and had acted in Kannada, Tamil and Telugu movies besides producing and directing Kannada movies.
Vinod Prabhakar started a production house called Tiger Talkes under his father's name. When asked why the letter 'I' was dropped in the word Talkies, Vinod replied that he complied with the prediction of numerology and was confident to produce more films in his house. of production. Vinod started with 'Lankasura' as his production house's first venture and believes the film has all the ingredients of a hit movie as well. Additionally, Vinod's wife, Nisha, is the producer of the film.
Actor Ravichandran was the main guest for the production house launch and the actor in his typical style wished the team the best and shared the bond he had with late actor Tiger Prabhakar at the start of her career. Ravichandran insisted that Vinod's wife, Nisha, inspire Vinod to make more films. Also, Ravichandran asked all producers to take enough time to make good movies and release them at the right time rather than just making movies that will be released every Friday.
Another specialty of "Lankasura" is the role reversal between actor Devaraj and Ravi Shankar. Devaraj, who is used to playing cop roles, plays a powerful role of Don and Ravi Shankar, famous for his villain roles, plays a cop role.