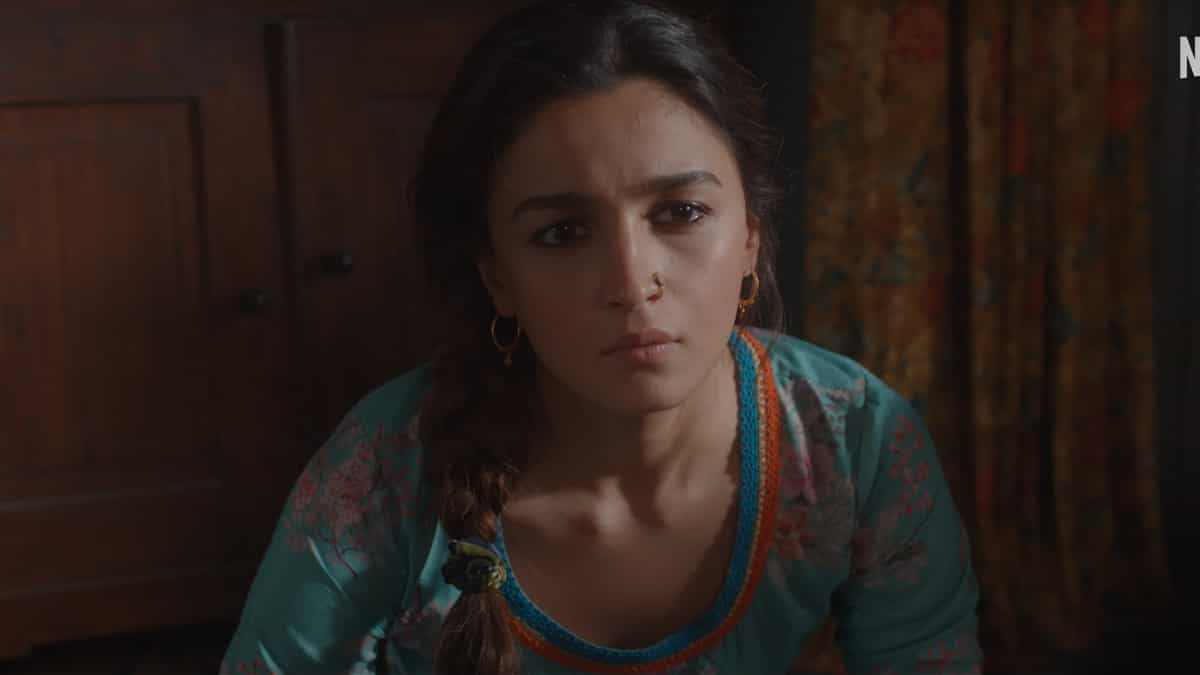 Alia Bhatt's Darlings starring Shefali Shah, Vijay Varma and Roshan Mathew is set just days away from its big Netflix release. The actor's new production house, Eternal Sunshine, is backing the film. The actor has now explained how she chose the name.
Speaking to the media at the film's trailer launch earlier today, the actor said, "There's a movie called Eternal Sunshine of the Spotless Mind, which is one of my favorite movies. . But that's not the reason. The reason is that movies are eternal and I like the sun. Even if you see me on Instagram, I still use the sun emoji. I love the sun, I love the sun and I think the warmth that cinema gives us is eternal.
The actor also revealed that Shah Rukh Khan called her after deciding to produce the film and said that he doesn't usually produce films, but would like to co-produce Darlings with her. He said it would be one for memories.
The makers released the trailer for the film today, and it gives us a taste of what to expect from the dark comedy. The film features Alia Bhatt playing the role of a woman who hatches a nefarious plan and has her husband captive in their home. The trailer also hints that elements of a thriller and drama will also be seen in Darlings.
Co-written by Jasmeet K Reen and Parveez Sheikh, the film also marks Reen's feature film debut. The film is backed by Gauri Khan, Alia and Gaurav Verma and will be heading straight to Netflix. The film is expected to start streaming on the platform from August 5.