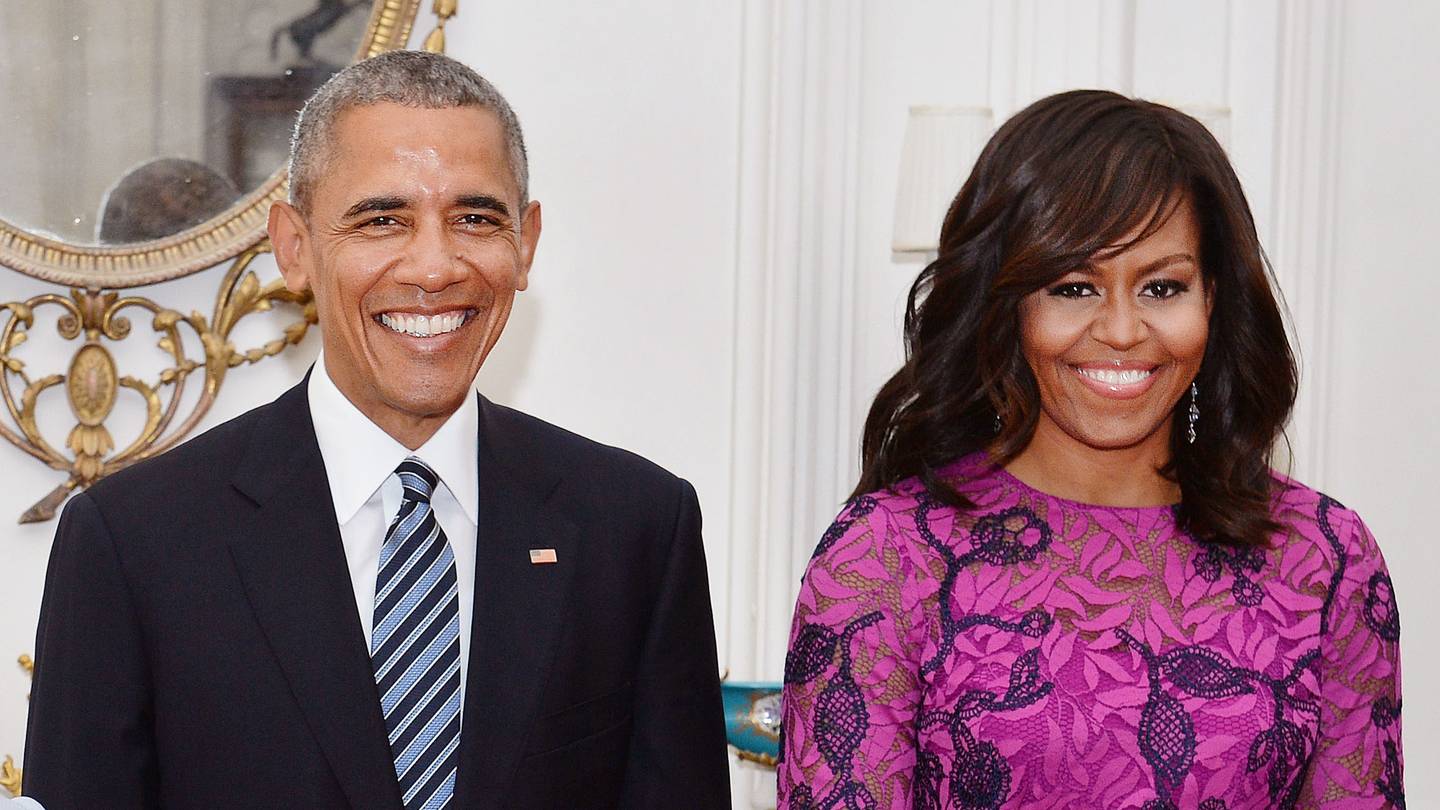 Barack and michelle obama will uproot its production company Higher Ground from its current home, Spotify, after signing a new deal with Audible.
According Variety, the former first family has signed an exclusive, multi-year, worldwide production deal with the audiobook and podcast platform. The agreement between Higher Ground and Audible "will reflect the companies' shared mission to tell meaningful and entertaining stories that elevate diverse voices and experiences," the outlet notes.
RELATED: Obama's High Ground production company could leave Spotify
"At Higher Ground, we have always sought to raise voices that deserve to be heard – and Audible is invested in realizing this vision alongside us," former President Obama said in a statement. "I look forward to partnering with them to tell stories that not only entertain but also inspire."
RELATED: WATCH: President Obama is the first guest on the 'Michelle Obama podcast'
Mrs. Obama added: "We are so proud of the stories we were able to tell at Higher Ground, and there is no one we would rather write our next chapter with than Audible. Together, we will continue to strive to tell captivating, provocative and moving stories, while doing everything we can to ensure they reach the people who need to hear them.
Higher Ground and Spotify will officially sever their relationship in October 2022 after partnering since 2019.