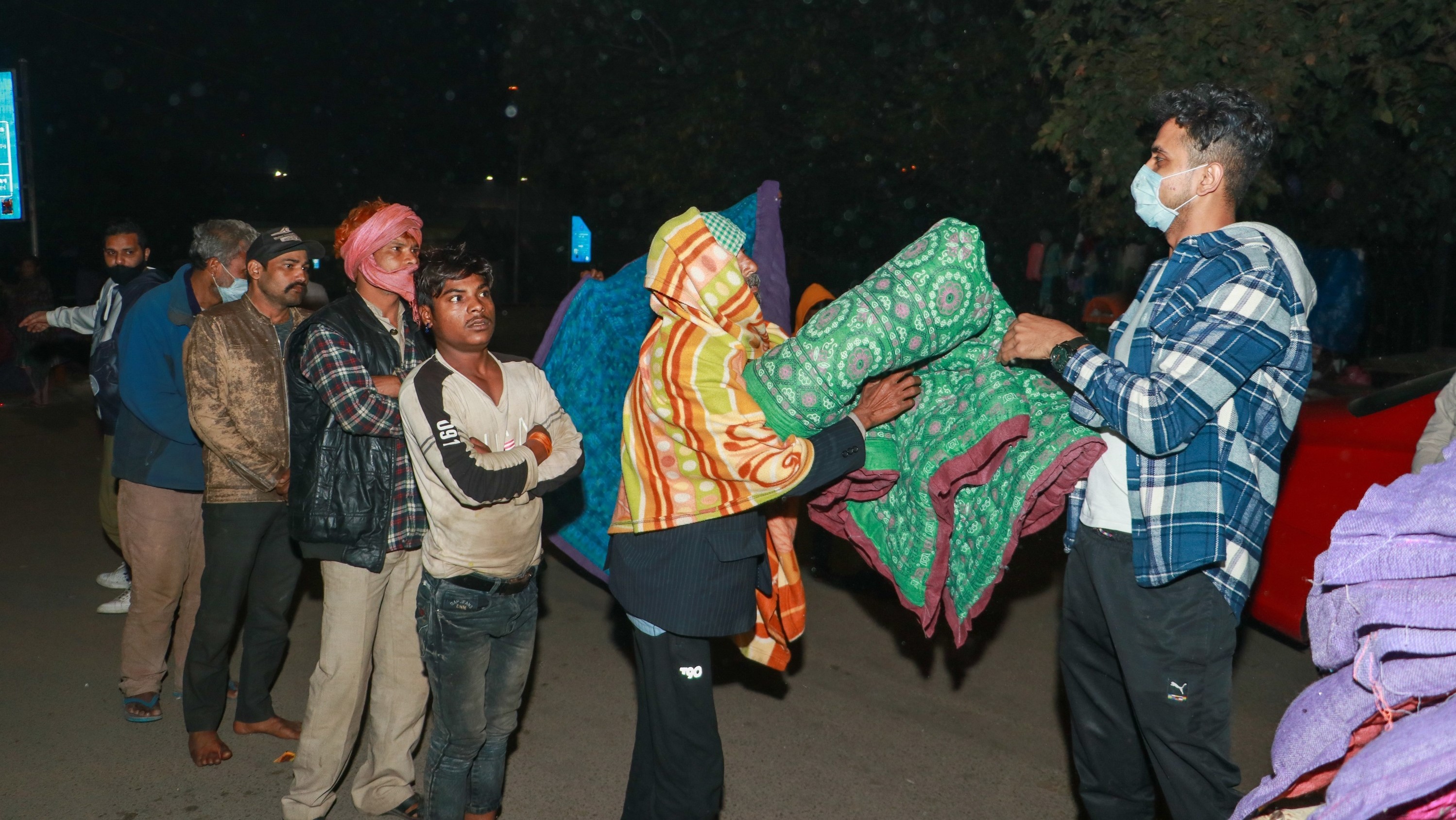 The objective of this initiative was to provide shelter to the less privileged living in harsh winter conditions.
According to the agency, winter is always a challenge for poor families, especially the homeless, who are hit hard by inclement weather.
Dreamz Production House has undertaken this initiative to celebrate the New Year by sharing the warmth of love with the underprivileged in society.
About 500 blankets were distributed to the poor and disadvantaged in different parts of South Delhi, including:
Lajpat Nagar
Kalkaji
Chanakyapuri
RK Puram
Hauz Khas, and
Mehrauli.
Sharad Chaudhary, founder of Dreamz Production House, says: "Like every year, the agency distributes blankets during the winter to warm up. We are all so privileged to have all the comforts of life and our little gesture of kindness can make a person's face smile. "
Chaudhary adds, "Now is a time to think about all the people who might need our help in different ways. Let's all spread a message of love and oneness, and inspire others to do the same. Let's be the reason for someone else's happiness. this new year. "
"I was so worried thinking about how I would protect my family in this cold weather, as many people lost their lives to the freezing cold. Due to financial difficulties, we were unable to afford coverage for the whole family. At the right time, Dreamz Production House provided me and members of my community with blankets. From now on, we will sleep comfortably at night, "says one beneficiary.
Anubha Vashisth, co-owner of Dreamz Production House, says: "We are delighted to see the smiling faces of the blanket recipients, because nothing is more precious than a blanket for the poor during the winter season.
"For someone living on the streets, a warm blanket is an assurance that there is someone who cares about them. It is also a meaningful gift for the season," adds Vashitst.
Vashitst concludes: "We hope that people will come forward and give disadvantaged people hope and a break in their lives and motivate them to hope for a better future. "
Chaudhary pointed out that initiatives like this provide opportunities to educate the general masses to help others who are not privileged enough and urge people to come forward to spread the heat.
For more information, visit www.dreamzproductionhouse.com. You can also follow Dreamz Production House on Facebook, Twitter or on Instagram.
CSI Dreamz production house Dreamz Production Giving back to the community blanket distribution Sharad Chaudhary New Years Day