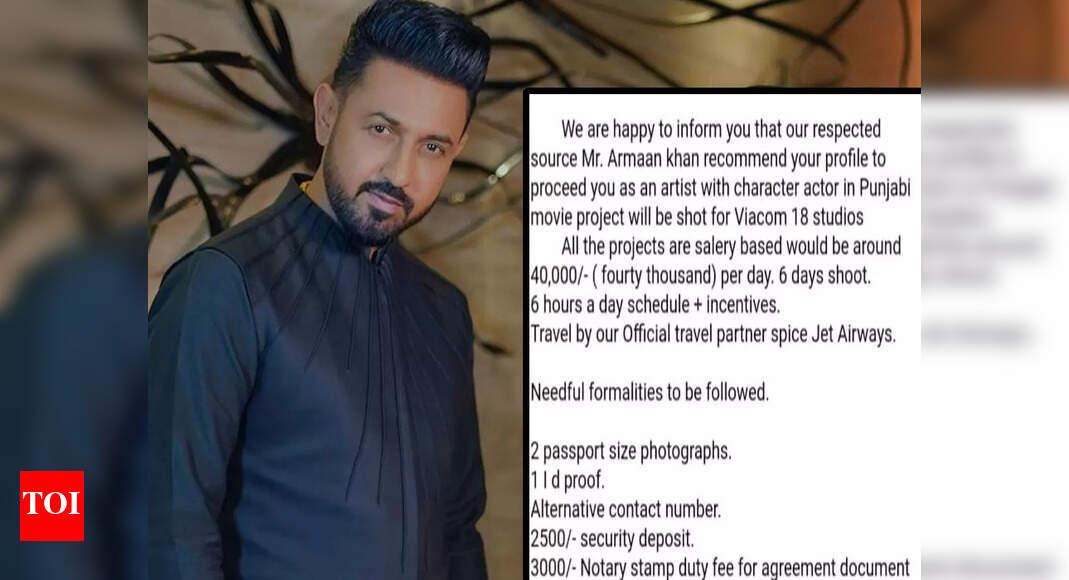 Recently, a number of aspiring young actors and models received emails from Gippy Grewal's production house – The Humble Motion Pictures. These emails state that the contestant has been finalized to play a central role in the film opposite Gippy Grewal and in return he has to submit some documents, as well as some money. Yes, you read that right, in order to complete the casting, money is required. However, the truth is that it was not Gippy's label that sent these emails, but some fraudster trying to scam money on behalf of the actor and his production house.
Here's the truth – these emails are sent by online scammers. They ask for an amount of Rs.6500 as security deposit. Also for some people they ask Rs. 2500 as security deposit and Rs. 3000 as stamp duty for agreement.

Gippy's label said it never uses third parties to cast its actors. Moreover, whenever necessary, they announce the casting on their social networks. And third and most important point – they never ask anyone for money in exchange for casting.

Here is the full statement released by them – "This is to draw attention to anything we HUMBLE MOTION PICTURES do, we do not do any type of casting that involves money laundering as we truly believe that Talent has its wings to fly that high too, we assure you that such kind of deeds are not done by us. A third party never gets involved in our casting. The call for casting will be announced only on our official Instagram accounts.* Be careful of this fake mobile number and email address.** listed below* +91 82876 16817 [email protected] This number and email address are not associated with our production house and our employee.thank you

Stay Vigilant Humble Motion Pictures Team"
Internet users appreciate the Gippy team for sharing the information.