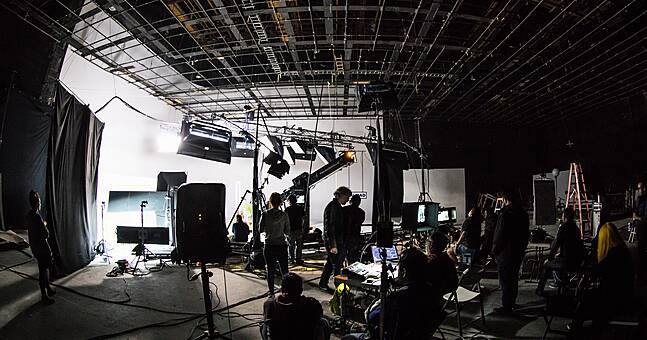 The planning application for a huge television and film studio will go to Westmeath County Council next month.
A proposal for what could soon become Hammerlake Studios could establish Ireland's largest multi-purpose film and television production studio in Mullingar, Co Westmeath.
The proposal is backed by former senior film executives from Universal Pictures, Disney and Troy Studios. The executives say their choice of location was due to its proximity to a major international travel hub like Dublin.
Construction is expected to take 12 months on the proposed facility which would comprise a total combined area of ​​75,000 square meters across 11 sound stages.
The site would also include virtual production facilities, a large restaurant, hair and makeup rooms, a costume department, an art department, several talent suites, green rooms, and visual effects and editing rooms. .
The site would also make sustainable practices a priority and plans to reduce its carbon footprint by using purchased and on-site renewable electricity. It will also implement a rainwater harvesting system that will save thousands of liters of water per year.
"It will be one of the biggest studios in Western Europe, it has huge international significance," said Fianna Fáil Senator Aidan Davitt.
Minister of State for Local Government and Planning, Peter Burke, also expressed enthusiasm for the huge impact the project could have.
"The scale of the project is colossal and if it comes to fruition it would make Ireland a world leader in the film industry," he said.
When completed, the studio would employ approximately 350 film crew members.
In 2021, Fís Éireann/Screen Ireland released record screen production figures of €500 million spent on film, television, documentary and animation production in Ireland. This is a 40% increase from the previous record set in 2019.
Screen Ireland addressed these promising statistics saying:
"The success of the screen production business is a result of a combination of Ireland's competitiveness in attracting international productions, development funding opportunities and Screen Ireland's programs for local producers and creative talents, as well as the direct government support that is essential to driving and sustaining this success.
Hammerlake Studios will apply for planning permission to Westmeath County Council at the end of April.