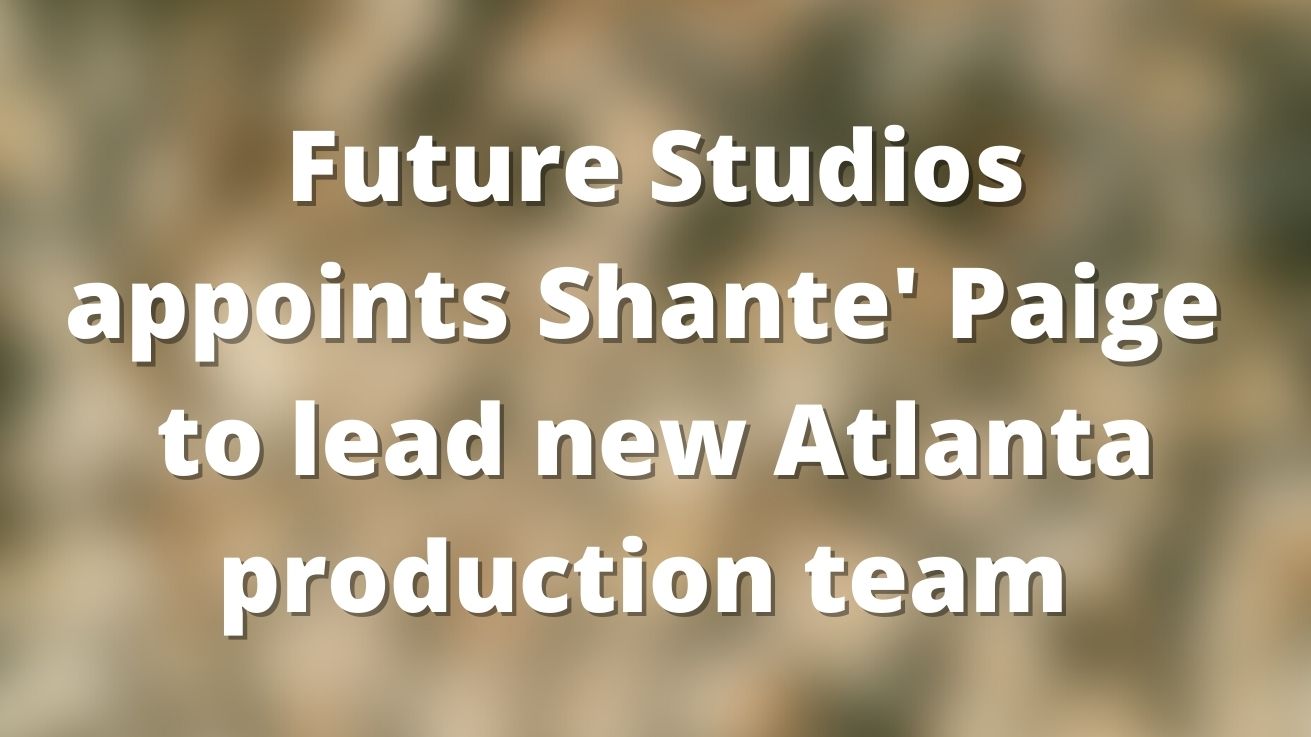 Paige is a former Vice President, Acting Vice President of A&R for Universal/Motown Records Group. She joins She's A Movement Media Group from her own Atlanta-based production company.
Paige was CEO and executive producer of the media group for shows such as:
Don't Cancel Me with Amara La Negra, a talk show for Fuse Media
Black Ink Crew for VH-1, and
beyond the pole for WE tv, of which she was the showrunner.
Future Studios' new Atlanta office will become the US hub for its content production business. He will be responsible for original content such as:
Dating Different
Rakhis Worldand
titles ordered such as game master for Channel4 and Meta.
"I'm excited to be a part of Future Studios' expansion into the city of Atlanta and look forward to connecting Future's existing brands with content embedded in the city's culture," said Paige.
John Farrar, Creative Director of Future Studios, said, "The Atlanta office was a no-brainer for us. The creative spirit and energy of the city aligns perfectly with the stories we love to tell and we We're beyond thrilled to have Paige leading the charge, developing and producing incredible true stories for our lifestyle brands and beyond."
"Atlanta gives us access to the third-largest video production center in the United States as well as the opportunity to connect closely with an incredible pool of influencers, producers and celebrities. This will help us launch a new line of entertainment high-end unscripted films," says Al Brown, vice president of Future Studios.
Future Studios' parent company, Future Publishing, is the name of brands such as Kiplinger, Marie Claire and Tech Radar. It is launching a recruitment campaign to strengthen its creative and support capacities in the editorial, commercial and production fields.
Future Publishing has a market capitalization of $5.5 billion and boasts more than 240 website, magazine and event brands that reach one in three Americans online each month.
For more information, visit www.futurestudios.com. You can also follow Future Studios on Facebook or on Twitter.
Future studios Shante Paige Future release Future Studios Atlanta new appointment Future Studios Future publication in the United States video production media news