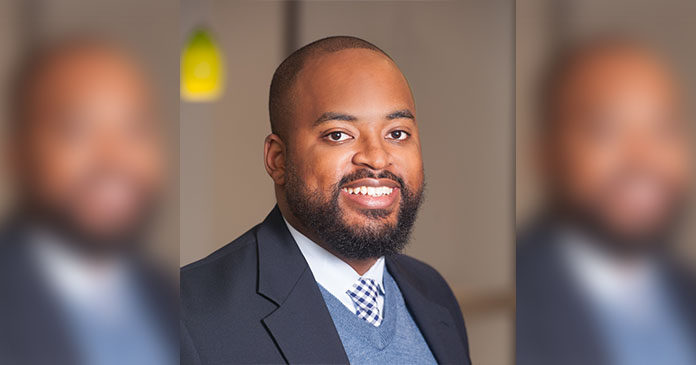 JLL Capital Markets has announced that it has welcomed Managing Director Danté Thomas to its affordable housing production team. Thomas is based in the Philadelphia office and reports to Senior Managing Director Angela Kelcher, who leads the National Affordable Housing Debt Production Team.
Thomas joins JLL in a leadership role with responsibility for optimizing financing solutions from a variety of capital sources, including Fannie Mae and Freddie Mac.
"I am thrilled to join a team committed to providing customers with exceptional service and technical expertise that delivers a unique and rewarding experience," said Thomas.
Prior to joining JLL, Thomas most recently served as Vice President of Product Originations for Berkadia Commercial Mortgage, working directly with originators, clients and capital providers to structure geographically dispersed transactions nationwide. Prior to spending four years at Berkadia, Thomas served as director of real estate for the Housing Partnership Equity Trust, now majority-owned by Lincoln Avenue Capital. Thomas began his career as a senior asset manager and underwriter with Fannie Mae's multi-unit mortgage business and also worked for the District of Columbia Housing Finance Agency as an agent principal of development. Thomas earned a Master of Science in Real Estate from Johns Hopkins University and a Bachelor of Business Administration in Finance from Georgia State University.
"It's a top priority to continue to deliver the reliable execution and superior customer service that led me to join JLL earlier this year," Kelcher said. "The addition of Dante to JLL's affordable team ensures that we develop our leadership and expertise in line with our growing production volumes."
JLL Capital Markets is a global, full-service provider of capital solutions for property investors and occupiers. The firm's deep knowledge of the local market and global investors provides best-in-class solutions to its clients, whether it is investment and sales advisory, debt advisory, equity advisory or recapitalization . The firm has more than 3,000 capital markets specialists worldwide with offices in nearly 50 countries.