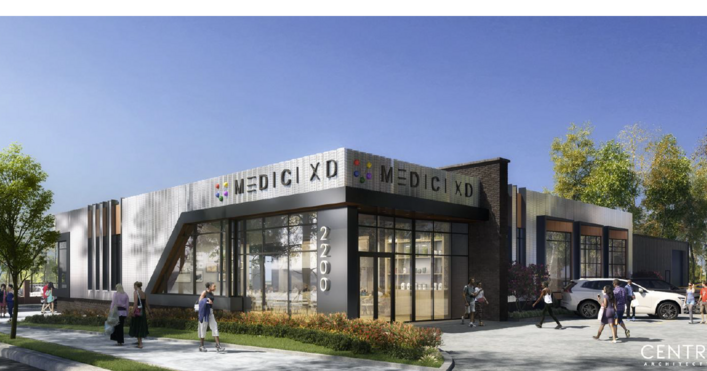 Another California company is moving to Music City.
Medici XD, a Los Angeles-based production company, has shared its plans to establish a headquarters – at 2200 Eighth Avenue S. — at Woodland-in-Waverly near Melrose.
The headquarters is expected to create 30 jobs in the region and will house the company's executives, engineers, designers, finance, accounting, human resources and research development employees. According to a press release, Medici XD plans to keep its current office in Los Angeles.
A variety of factors likely fueled the company's decision to establish a headquarters in Nashville, including the recent growth of the city's tech sector and the long-standing presence of the music industry.
Chuck Fawcett, co-founder of Medici XD, has strong ties to Nashville. In 1989, during his senior year at Vanderbilt University, Fawcett founded the well-known animatronics company Animax Designs Inc. Under Fawcett's leadership, the company grew to employ 150 people and designed action figures and animatronic puppets for major companies such as Walt Disney Co., Nickelodeon, DreamWorks, Warner Bros., Sesame Workshop, Nintendo and SeaWorld Parks and Entertainment.
Fawcett sold his local business to Singapore-based Cityneon Holding for an estimated $37 million in early 2020.
About two years after the sale, at the end of 2021, Fawcett announced the creation of Medici XD with Daren Ulmer, a designer who spent nearly a decade at Disney.
Medici XD is billed as "an integrated software, ride manufacturing, and media production group capable of developing place concepts across physical, visual, and interactive disciplines, creating a unified live experience that captivates an audience."
The site on which the future Medici XD house will be built was sold in April 2021 for 3.3 million dollars (read here). It is unclear if Medici XD owns the property.