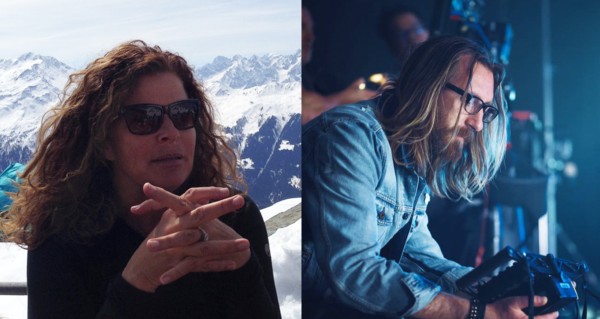 Phillip Detchmendy – an industry stalwart whose track record includes tenures as Managing Director and Executive Producer at outlets such as RSA Films, Satellite, Paranoid US. North America Tool and most recently partner/EP at Fancy Content – launched production house Ampersand. Detchmendy has produced a body of work that has won various major awards including Cannes Lions, AICP honors, D&AD, The One Show and The Webbys. He brings decades of high-level production experience to Ampersand and a deep understanding of customer needs throughout the process.
Expressing his vision for his new venture – which opens with a roster of directors Kathi Prosser and Thibault Debaveye – managing director Detchmendy shared: "Ampersand represents the additive power that comes from bringing different components together to bring the stories of brand for our partner agencies and clients. The real magic happens when the combination of elements – incredible talent and a top team, diversity, global thinking, open-mindedness and a dynamic approach – sings perfectly together. Simply put, Ampersand – the nature of it all – means more to everyone.
Prosser's background as a graphic designer has allowed him to build large-scale, award-winning work. Over the past 15 years she has signed with The Sweetshop in the US, UK, Australia and New Zealand, directing all over the world for clients including Kia, CVS, AmEx, Walmart, AT&T , Emirates Airlines, Guinness, Labatt, JCPenney. , Mars, Nescafé, TRESemme and Dove.
As the pandemic forced everyone to reconsider what he wanted from his career, Prosser focused on working in North America to be closer to his family. As she explained, "The mentality of what Phillip is creating with Ampersand – the intimacy of a small store – completely aligns with how I approach the next phase of my career and deliberately go from macro to micro, from global to local, on the work side."
Beginning his career working primarily on CGI and graphics-oriented commercials, Prosser created elaborate dreamlike work for brands including Avon, MAC and Three Musketeers. Always driven and constantly evolving, she then broadened her scope to focus on storytelling work. Her skills are always visually driven, whether she flexes her technical prowess to create elaborate post-heavy films for the Ministry of Economic Development or to capture authentic and moving performances with her repeated campaign work for CVS and the rebranded Venus.
One of the highlights of Prosser's career was his breakthrough into the automotive market. "The fact that Kathi has done three tours for Kia in the past year is a testament to her level of craftsmanship and storytelling in this area," Detchmendy said. "She brings a real, refreshing sense of humanity and a strong graphic eye to the category."
Meanwhile, the work of Debaveye – a French director based in Los Angeles – possesses the rare fusion of visual and narrative storytelling that comes from someone who is already world famous for his work in the CGI/VFX world, with a academic pedigree that is just as distinctive.
A graduate of Supinfocom, his work quickly competed at Imagina. Visual effects pioneer BUF caught on quickly, where he honed his craft and became a renowned Flame Artist. Then, nearly a decade at Psyop, where he officially began his career as a director. Thibault aims to mix his love of European-inspired cinema with the visual twists that his background in CGI gives him.
Detchmendy and Thibault met 14 years ago, each leaving a lasting impression on the other. As Detchmendy described it, "Not only is Thibault a director with a truly singular style, but he's a problem solver, an outside-the-box thinker, a lover of aesthetics…just a real creative force with skills at all levels and comfort for any client or agency to work with Our collaboration is the embodiment of what we build here at Ampersand.
Ampersand is also part of the global AOI Pro Network, Asia's leading creative production company. With offices in Japan, China, Singapore, Malaysia, Thailand, Vietnam and Indonesia, AOI Pro boasts a prolific output of commercial work – producing over 1000 spots a year. The entity has also expanded its creativity to dramatic television series and cinema, including the feature film Shoplifterswhich won the 2018 Palme d'Or at Cannes.