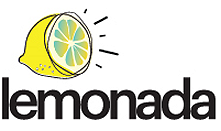 Podcast Network Lemonada Media expands its production team
Podcast network Lemonada Media has announced new additions to its production team, led by co-founder and chief creative officer Stephanie Wittels Wachs. Steve Nelson joins the company as VP of Content and Production, overseeing Lemonada's ever-active slate. Most recently, he was Head of Talk at Religion of Sports and before that, Senior Director of Programming at NPR and Director of On-Demand Programming at APM.
Nelson's team will be bolstered by Rachel Neel, most recently NPR's Supervising Senior Producer, in a new role at Lemonada as Senior Director of New Content, leading the development, pre-production and launch of the originals portfolio. of Lemonada on its permanent roster. MPR chief producer Kyle Shiely, who helmed both Morning Edition and All Things Considered, is also joining the group and will now serve as lead producer on "In the Bubble with Andy Slavitt."
Additionally, Nelson will work alongside Jackie Danziger (Vice President of Content and Production for Lemonada's Narrative Slate) and Kasey Barrett (Head of BEING Studios) and their teams.
Wachs said, "We are thrilled to welcome these exceptionally talented industry leaders to our growing production team who will help Lemonada continue to evolve our original weekly podcast lineup and expand our mission of making life less difficult."
Lemonada Co-Founder and CEO Jessica Cordova Kramer added, "And that goes for our workplace culture as well. In addition to having a qualified and diverse team, we are committed to prioritizing the well-being of our staff with benefits such as 7 weeks paid. annual leave, including 2.5 weeks of company-wide leave to prevent burnout and foster creativity; parental leave that includes all genders, foster care and adoption; comprehensive benefits and stock options for all permanent full-time staff to date; as well as flexible hours and flexible location with co-working opportunities."