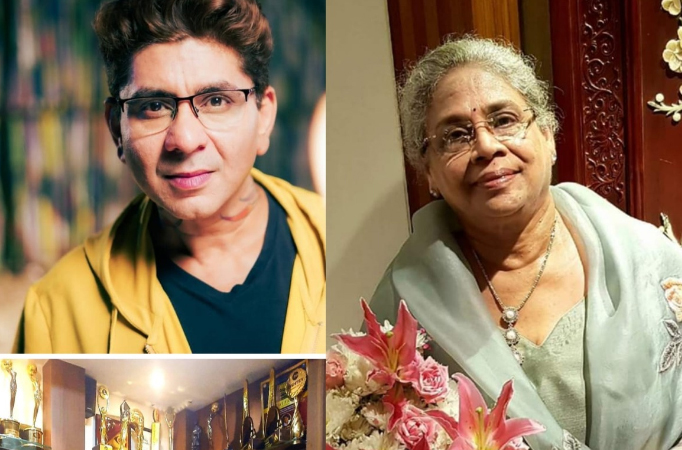 Mumbai: Rajan Shahi and his Director's Kut Productions (DKP) banner are known for making groundbreaking shows since its inception. As a result, whether it was any show, produced by them or the newly launched Shahi Productions by Rajan and his mother Deepa Shahi, it topped the TRP charts and also became an audience favorite in no time. The production house won the Best Production House 2021 award at the recent Chatrapati Shivaji Gaurav Awards 2021.
The award was received by Romesh Kalra, the Series Director, Ranjeet Agarwal, who is the Corporate Head, Aarif Sheik, the Chief Operating Officer and Executive Producer, and Vivek Jain, the Creative Producer.
Thankful for the honour, Rajan said, "Extremely grateful to the Chatrapati Shivaji Gaurav Awards for awarding and honoring DKP as the Best Production House of 2021. It symbolizes the team spirit that DKP and Shahi Productions are known for. Over the past 28 years of being in the industry, I've learned that good teams make great shows, so this symbolizes the hard work and sincerity of the entire cast, crew, and crew. unity of all the shows we've worked on this year."
"These are tough times, but we've all been in this together, and when good teams come together, when there are people who believe in each other and work together, then things become a lot easier and you look forward to working with each other. Thank you to the cast, crew and unit for their continued support. These awards and recognition inspire us to create new content and thank you to the audience for the love that he brings to our shows. We will all continue to do our hard work," he added. added.
His mother, Deepa Shahi, the co-producer of "Anupamaa", praised the team and said, "I am proud of DKP and the team who work tirelessly to produce quality and relevant content for the audience. 'a team of like-minded people and hard-working people come together, the result is always outstanding.'