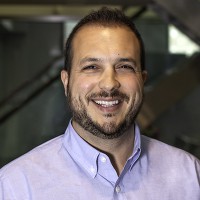 Tony DiSanto's Allyance Media Group (AMG) has promoted Tommy Coriale to executive vice president of production and head of its DIGA studios as part of a larger expansion of its production team.
In her new role, Coriale (pictured, left) will oversee production across AMG and lead the day-to-day business and operations of DIGA Studios, corporate and show staff, IP options and ancillary businesses (books, podcasts, etc.). He was previously Managing Director of AMG-owned DIGA Studios, a content studio working across multiple formats, genres and platforms. He joined the studio in 2014.
Prior to joining DIGA, he served as executive manager at Eastern, where he managed all aspects of production, including love and hip hop franchise on VH1. Prior to that, he oversaw the production of Supernanny, The Real Housewives of NYC, Bethenny forever and basketball wives at Shed Media Group.
Meanwhile, Stacey Altman (right) has been named SVP of Unscripted and Andrew Portnoy as SVP of Production, both at DIGA.
Altman will be based at DIGA's New York headquarters and will report to chief Nick Rigg, who is unscripted. She is responsible for running the pilots and day-to-day monitoring of the development list. She previously held positions at Nat Geo, The Economist Group, Embassy Row, Ish Entertainment, BBC Worldwide, Left/Right, WE tv, VH1 and MTV.
Portnoy will report to Coriale and oversee the day-to-day production of all scripted and unscripted shows. He was previously SVP in charge of strategic content operations for MTV, VH1 and Logo and held positions at Spike TV and Nickelodeon.
"Tommy Coriale has been integral to our success, with expertise in all aspects of content creation, from reality to scripts, films, books, series and documentaries. He is the bridge between creation and business, and we are fortunate to have her in this newly expanded role," CEO DiSanto said in a statement. "Stacey Altman is a superstar that I have wanted to join our team for some time. She has a fantastic track record and impressive work as an executive and producer, with an unrelenting passion for excellence in every project.
"I feel so lucky to have Andy Portnoy back, the best of the best in production. He and I have worked together at MTV for years, and I know from experience that our creation is in good hands with him at the helm of all executions.