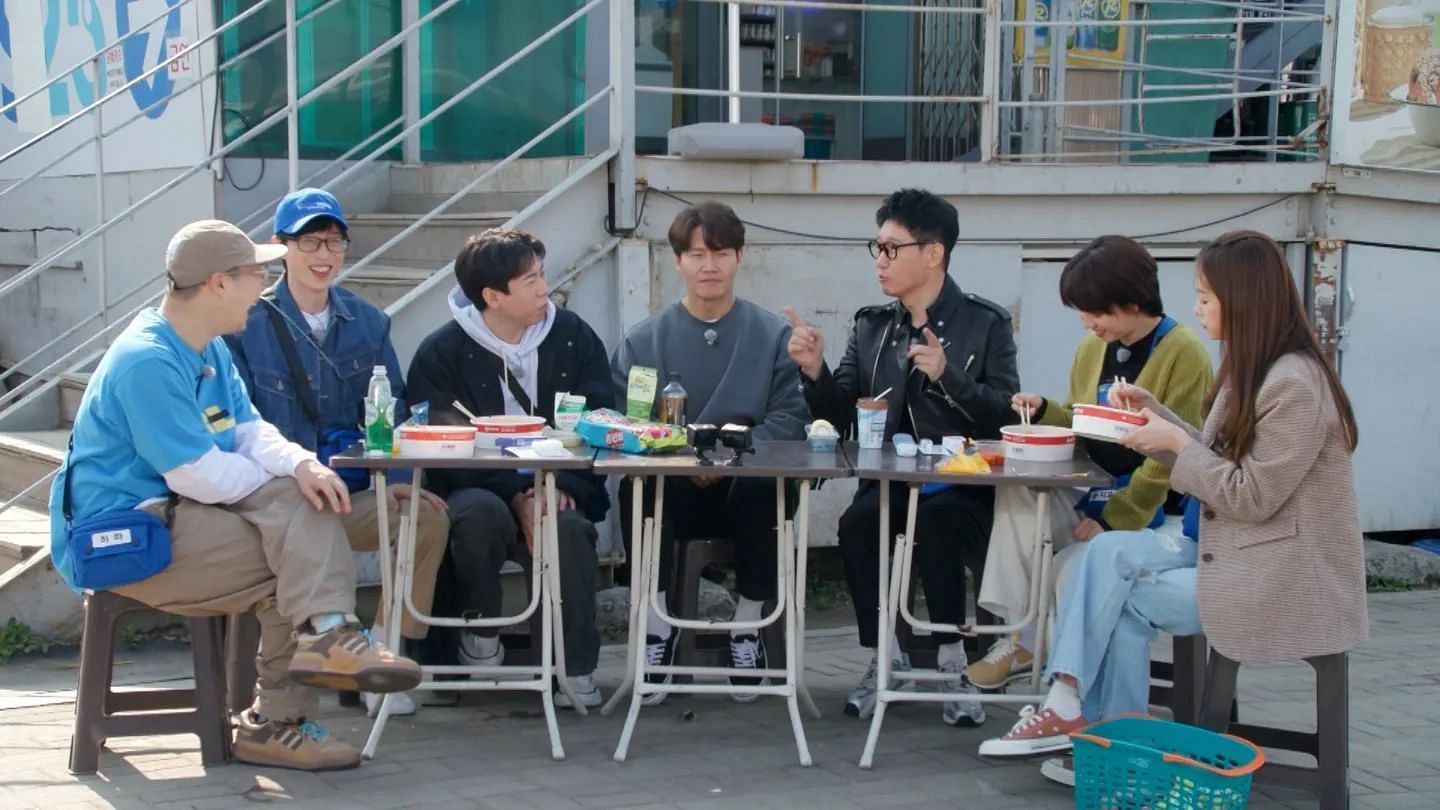 Barely a day after the SBS variety show Running Man was called out for violating disabled parking rules, the popular show's production team issued an apology. They took responsibility and promised to reflect on their mistakes.
The show stars Yoo Jae-suk, Haha, Jee Seok-jin, Kim Jong-kook, Song Ji-hyo, Jeon So-min, and Yang Se-chan, among others. Fans of the show were upset upon seeing the cast members breaking the rules.
On the show's July 31 episode, the cast members were shown leaving the Seoul climbing center at Nanji Hanging Park after being given that episode's assignment. Viewers noticed that the building's parking lot, which Running Man the production team had rented, was fully occupied by the staff members' cars. This also included disabled parking areas.
The incident sparked a huge debate on the internet, with part of the fans believing that the creators of the series should apologize. Meanwhile, others thought the staff were well within their rights, since they had booked the whole building and there were no other occupants.
Despite the many facets of the argument, the show's team issued an official apology.
On August 1, the Running Man The team released an official statement on Instagram, apologizing for ignoring disabled parking rules. The letter, written in Korean, read:
"Hi, this is 'Running Man' production team. We have confirmed this was our staff vehicle that was parked in a handicap parking lot during the July 31st episode."
The team clarified and reiterated that the entire building had been booked and there was no one else in the building and parking lot.
"The production team rented the entire Seoul Climbing Center building to provide security for the shoot, and we discovered that one of our staff members had parked in a parking lot for the disabled."
The Running Man The team concluded by promising people that they would be more careful in the future, taking responsibility for their mistakes.
"It's our team's mistake with no excuses and we apologize to all viewers who love and support 'Running Man'. We take responsibility for this and promise that we will be more careful during production. of content. Thank you."
Incidentally, a disabled parking violation in South Korea carries a hefty fine of 100,000 KRW.
This isn't the first time the show has caused controversy. On April 28, 2019, the show was criticized for allegedly plagiarizing the webtoon Naver Gambling. Fans of the webtoon pointed out many similarities between one of this season's episode concepts and the webtoon's storyline.
In another instance, during an episode aired on December 7, 2020, the SBS show portrayed Taiwan and China as separate countries while playing a board game, which sparked outrage and protests. calls for a boycott in China.
---