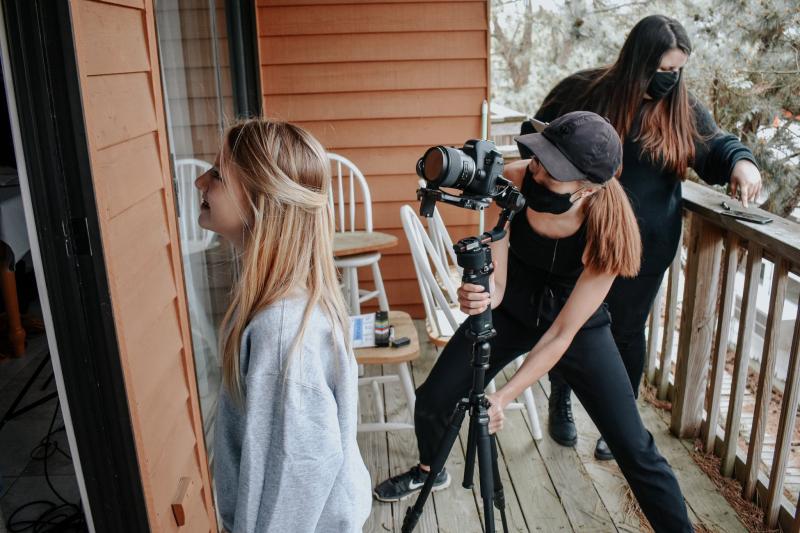 Nantico, an independent production studio founded in Delaware, recently released its first short film project, "The Secret in the Old Clock".
Filmed in late 2020 and early 2021, "The Secret in the Old Clock" features several talented First State cast and crew members.
"'The Secret in the Old Clock' is an experimental short film about an 11-year-old girl who asks the town baker for help after being tasked with presenting the pie at an upcoming ceremony," said Jordyn Gum, originally from Seaford, the writer and director. "It's a story of transformation, recognition, struggle and conquest of inner demons. For our protagonist, Judy Mae, she's scared to break the rules, think outside the box, and stray from home, but everything she knows comes under question in the days leading up to the darkest moment. important part of her life, and she has to make a difficult decision.
One of the key members who helped bring Judy's story from paper to screen, Gum said, is Bridgeville producer Sarah Layton.
"It was an amazing experience to be able to collaborate with Jordyn on such an intimate story that is so close to her heart," Layton said. "I loved the process of locking down locations, finalizing story ideas, and selecting our cast. For Nantico's debut project, we're off to a great start and I can't wait to see what we do next. Based on the experience I had collaborating on this project with the entire cast and crew, I expect great things from us in the future.
Other Delawareans involved are production assistants Mary Fontenot of Lewes, Anna Reynolds of Wilmington and Esha Shah of Newark; pole vaulter Jeffrey Melvin of Delmar; and Bear actor Tim Davis.
Gum is also excited about what lies ahead for Nantico.
"Filming during COVID-19 brought its own unique set of challenges and certainly made production difficult," Gum said. "But we were lucky to work with such an incredible and talented team who made it all possible. I couldn't be more excited to finally release our short film, and hopefully this is the first of many projects for Nantico.
For more information and to watch the film, go to thecretintheoldclock.com.