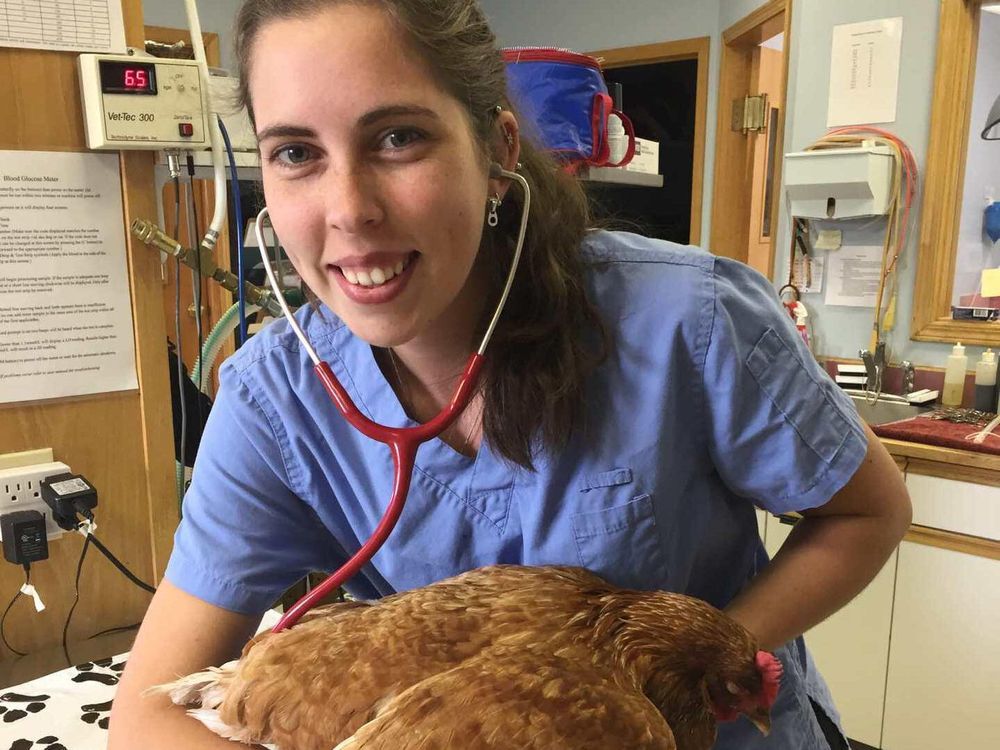 Dr. Savannah Howse-Smith stars in upcoming TV docuseries to air in Cree and English on APTN
Reviews and recommendations are unbiased and products are independently selected. Postmedia may earn an affiliate commission on purchases made through links on this page.
Content of the article
The first series from Wapanatahk Media, a women-led Indigenous production company based in Vancouver, will air beginning May 3-4 on APTN.
Content of the article
Produced in partnership with Thunderbird Entertainment's Great Pacific Media, the Dr. Savannah: Wild Rose Vet series will premiere on APTN in Cree on May 3 (7:30 p.m.) and in English on May 4 (8:30 p.m.).
New episodes will air every Wednesday for the docuseries that follow Dr. Savannah Howse-Smith, a Métis veterinarian who runs the Rocky Rapids Veterinary Service in rural Alberta's Drayton Valley area.
From wildlife rescues to C-sections of cows, Dr. Savannah is on a mission to keep rural Alberta's pet and animal population healthy, while taking time to embrace and care. explore her cultural identity as a Métis woman.
"Authentic Indigenous representation is central to our mission at Wapanatahk Media," said company co-founders Tania Koenig-Gauchier and Shirley McLean. "Our goal is to provide a platform for new Indigenous voices, and we are proud to present Dr. Savannah: Wild Rose Vet, and highlight the incredible lived experiences, successes — and challenges — of a young Métis woman living in rural Alberta.
Content of the article
According to Women in View's On Screen 2021 report, Indigenous women continue to be grossly underrepresented in the media. For example, of the 43% of women in key television creative positions in 2019, only 6.44% were Black women and women of color and 0.94% were Indigenous women, and although 50% of all television directors were women, only 12% were black. women and women of color and less than 1% were Indigenous women.
Dr. Savannah's production is a big boost to those numbers, as the series, which has already been renewed for a second season, currently employs seven Indigenous women in editing, writing and production roles.