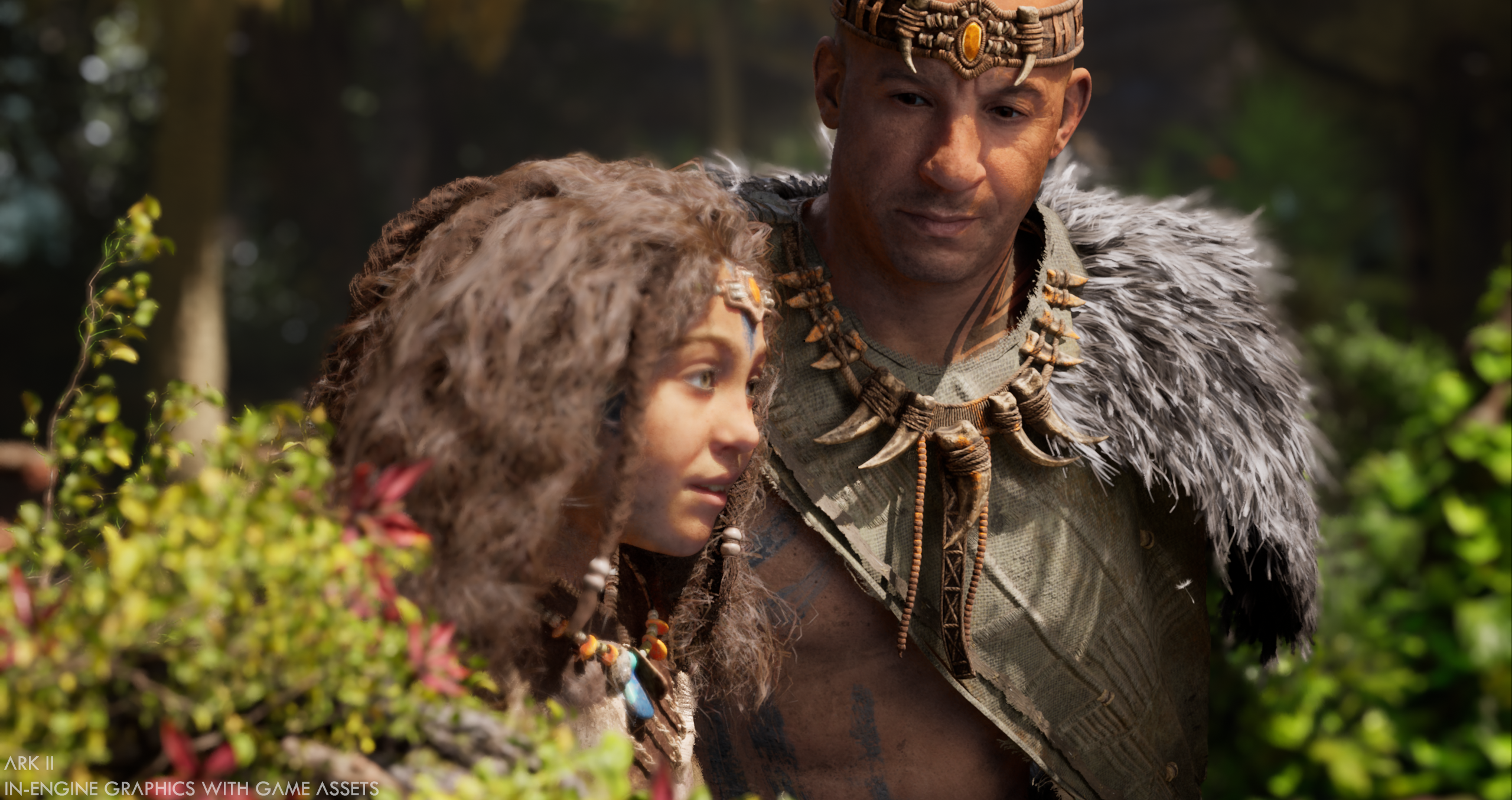 Vin Diesel is once again plunging his hand into the world of game development with Ark 2.
Arch 2 was one of the more surprising announcements from the Game Awards last week. The series has a huge following, but seeing a revamped version of the game wasn't something highly anticipated. Especially not with Vin Diesel's face plastered throughout the trailer.
It turns out that the actor will be more than just a face. Studio Wildcard has now announced that Vin Diesel has taken on a leadership role within its production team. Specifically, he will be the President of Creative Convergence.
It's a long title, but the developer clarified what the role entails, "As president of Wildcard's Creative Convergence, Diesel will act as executive producer of ARK 2, where he plays Santiago, a protagonist hero. fully rendered, as well as the newly announced Ark EP: The Animated Series, where his character will switch from video games.
Vin Diesel said of his arrival at the studio: "I have a lot of fun playing Ark and I am also very happy to join the Studio Wildcard team to develop the story both in the game and in the new one. animated series. "
Interestingly, Doug Kennedy, CEO of Studio Wildcard, revealed during the announcement that Diesel has played "thousands" of hours in Ark: Survival Evolved.
It looks like this could be an exciting project for Diesel, and it won't be his first in games. Vin Diesel actually founded Tigon Studios in 2002 which produced games like Wheelman and The Chronicles of Riddick: Escape from Butcher Bay. They also co-developed this year's Fast and Furious Crossroads, along with Slightly Mad Studios.
Not much is known about Ark 2 yet, but we do know that it should land in 2022.