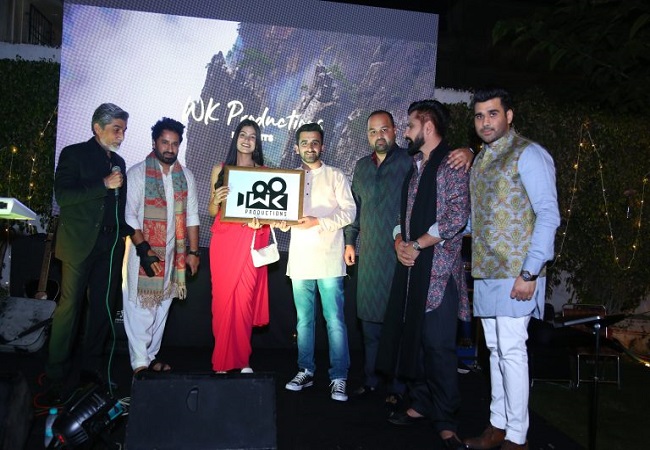 New Delhi, October 30, 2021: WK Group has broadened its reach and unveiled its first music production house WK Productions at a scintillating event here. It also marked the launch of the first romantic single Jaan Jaan by versatile singer Rajeev Raja under the banner. WK Productions was inaugurated to provide a platform for young emerging talents across the country.
The production house aims to recognize not only singers, but also lyricists, musicians, cinematographers, among others, who play a central role in making a successful music video.
"In India we have so much musical feeling and they don't even have the chance to show their talent or record their songs. Top-tier production houses hardly offer such opportunities for emerging talent. Therefore, through WK Productions, we want to shine the spotlight on such talents, who have no godfather or influence in the Indian music industry. This is very much in line with the vision of the WK Group to nurture young people with opportunities to either have a better lifestyle or to have a lucrative career ", said Mr. Rohit Sahni, Director of WK Life.
Rohit also believes that the emergence of OTT platforms avoided the concept of nepotism and gave outsiders in the industry due credit.
"We decided to venture into the production house because we felt the time was right to promote new talent. Thanks to the OTT platform. The stars of these platforms are not from the industry. These are outside talents and people support them in a big way as well, "Rohit added.
The event brought together the cream of society as well as prominent names from the Punjabi music industry and the small screen.